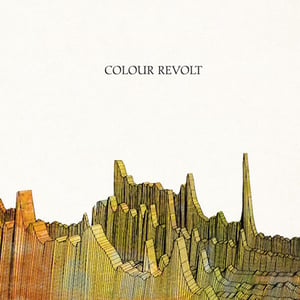 $

7.99
The band formerly known as Fletcher has cast aside its original nametag, taking its new handle from Edwin Abbott s 19th century social commentary Flatland, an exploration of life in two dimensions. But Colour Revolt is far from two-dimensional, eschewing Fletcher s familiar sonic assault of unorthodox song structures and time signatures for a more melancholic though equally guitar-driven aesthetic of the post-grunge Southern gothic.
The band s soundscape reflects the literary heritage of their native Oxford, Miss., channeling the jagged emotionality and moral ambiguity of the locale s forefathers, William Faulkner and Barry Hannah. Another facet of the small university town s life is music, serving as the home to the neo-blues pioneering of Fat Possum Records and in-demand Sweet Tea Recording studio.
In fact, a batch of songs Colour Revolt had recently tracked caught the attention of Clay Jones, a Sweet Tea engineer who mixed the last Elvis Costello and Modest Mouse albums. With Jones on board to mix the record, the band s self-titled debut EP was released on the small Mississippi-based indie outfit Esperanza Plantation in late December 2005.
TRACKLIST
1. Blood in Your Mouth
2. Mattresses Underwater
3. A New Family
4. Our Homes Are Graves
5. Change Your Face or Change Your Name
6. Circus
Catalog No. 007
Released: Dec 2005
Format: CD